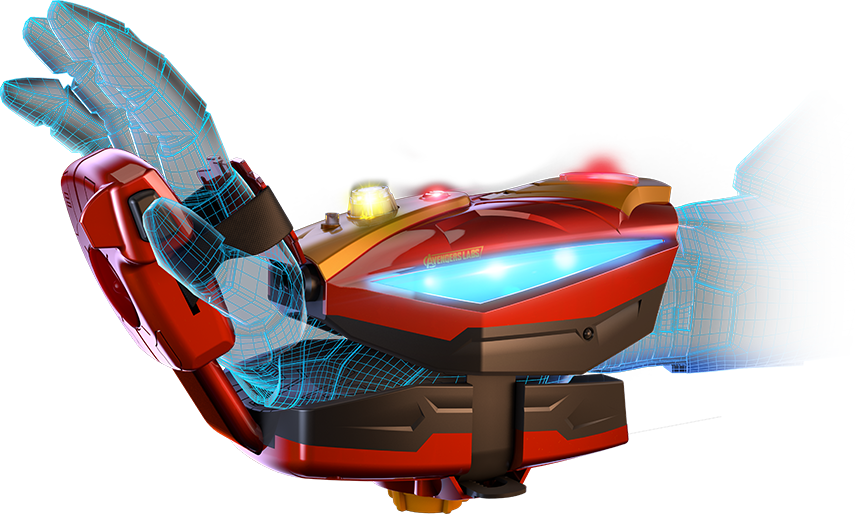 Strap on the Repulsor and enter the action.
> Communicate with J.A.R.V.I.S. and Iron Man himself.

> Enter the action with 25 pre-loaded missions that will take you from New York to Wakanda and back.
> Control the battle with motion-sensing technology that responds to your movement.
> Block, dodge, sneak, run and jump--you've got to move to win.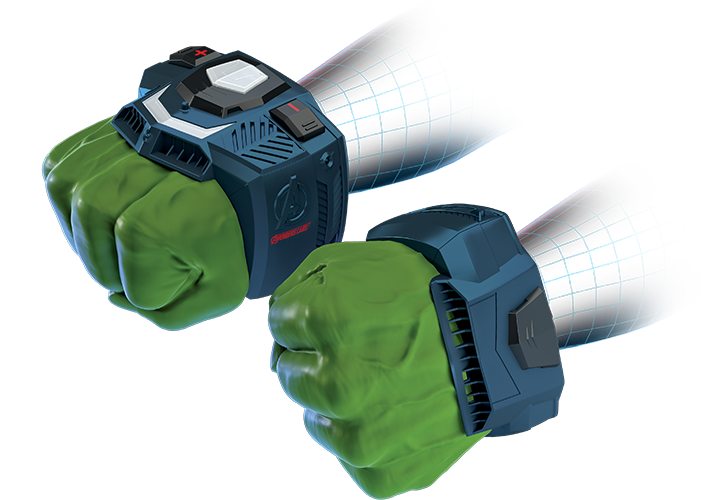 Slip on this Gamma Gear and smash into action.
> Control the battle with motion-sensing technology.

> Smash, punch, slam and jump your way through different battlegrounds.
> Level up to earn new upgrades and combo moves for your gear.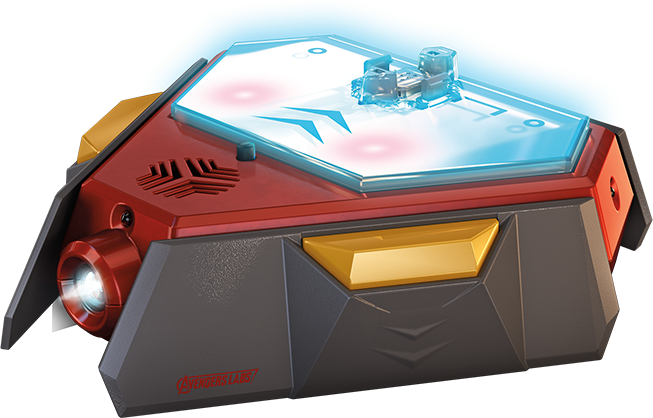 Place these around the house and expand the adventure.
> Battle over 20 different enemies--but watch out--they blast back!

> Attach Smart Figures and bring heroes and villains into the action.
> Pick it up and use it as a blaster or in multiplayer battles.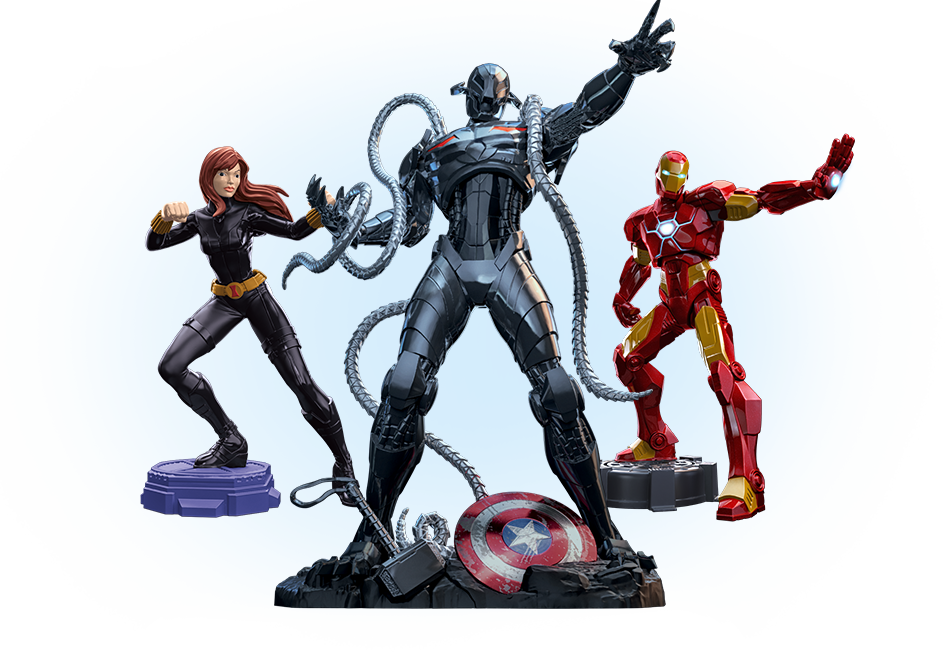 Bring a Hero Smart Figure for support or add a Villain Smart Figure to increase the challenge.
> Spar against Hero Smart Figures to improve your skills.

> Each Villain Smart Figure unlocks a new location with exclusive missions.
> Train hard enough with a Hero or inflict enough damage to a Villain and earn unique abilities for your gear.
*Repulsor Starter Pack comes with 2 Smart Figures. Other Smart Figures each sold separately.